One-time assembly work:
Once installation is completed, the product is ready for use within 60 minutes
Always on demand:
SC Water is produced by pressing the button
Efficient use:
Cleaning and disinfection in one single step

Minimal costs per litre:
Depending on use, generally less than €1/litre
Improvement of productivity:
No need to unpack, store or mix chemicals
Minimal disposal costs:
No empty packaging left

Safe for your health and the environment:
Without aggressive chemicals or cleaning products
Safe for operators:
No mixing of dangerous chemicals
Safe for customers:
No dangerous residues on surfaces
Strong performance for the best success
Ordinary tap water is channeled through a specially modified softener where it is decalcified and enriched with salt as the main component of SurfaceCleaner-100. Afterwards, electrolysis is conducted via boron-doped diamonds and the cleaning and disinfection liquid we call SC Water is produced.
The boron-doped diamond electrodes are subjected to DC voltage and are thus electrochemically activated. This produces the oxidants needed (activated chloride from the salt and active oxygen from the water).
The electrochemical method produces the highly efficient and strong SC Water – just in time. Electrolysis is conducted via a boron-doped diamond electrode. These are the most effective and stable electrodes for such electrochemical processes, as has been proven by means of overvoltage.
One solution for all surfaces
Glass I stainless steel I aluminium I PVC I wood I laminate plastic I natural stone I rubber I tiles and many more surfaces
Convincing technology:
Performance of SurfaceCleaner-100
The effect of disinfection is represented in Log-values. Log-values show what amount of bacteria, viruses and other germs are inactivated and destroyed by disinfection.
At the least in terms of bacteria such as E. coli and enterococci for compliance with the European standard EN 1276.
At the least in terms of viruses such as norovirus, influenza, HIV and Corona for compliance with the European standard EN 14476.
SC Water meets these both standards.
One solution - countless applications
Get in touch with our experts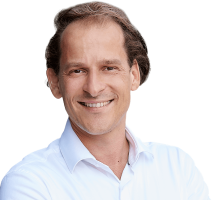 Manuel Maier
Sales partner
Vienna, Lower Austria, Carinthia, Burgenland, Vorarlberg, Tyrol
Peter Müller
Sales partner
Styria. Salzburg,
Upper Austria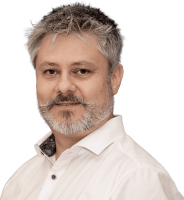 Read more about the SC-100...